INDICATION & LIMITATION OF USE
DESCOVY® for HIV-1 pre-exposure prophylaxis (PrEP) is indicated in at-risk adults and adolescents (≥35 kg) to reduce the risk of sexually acquired HIV-1 infection, excluding individuals at risk from receptive vaginal sex. HIV-1–negative status must be confirmed immediately prior to initiation.
Limitation of Use: DESCOVY FOR PrEP® is not indicated in individuals at risk of HIV-1 from receptive vaginal sex because effectiveness in this population has not been evaluated.
Help your patients keep track of their PrEP medication with the DESCOVY® DayTracker™1
Patients can get the DayTracker pack at no difference in cost to them vs the bottle

30 visually trackable doses, with a helpful refill reminder built in

Convenient packaging with perforated doses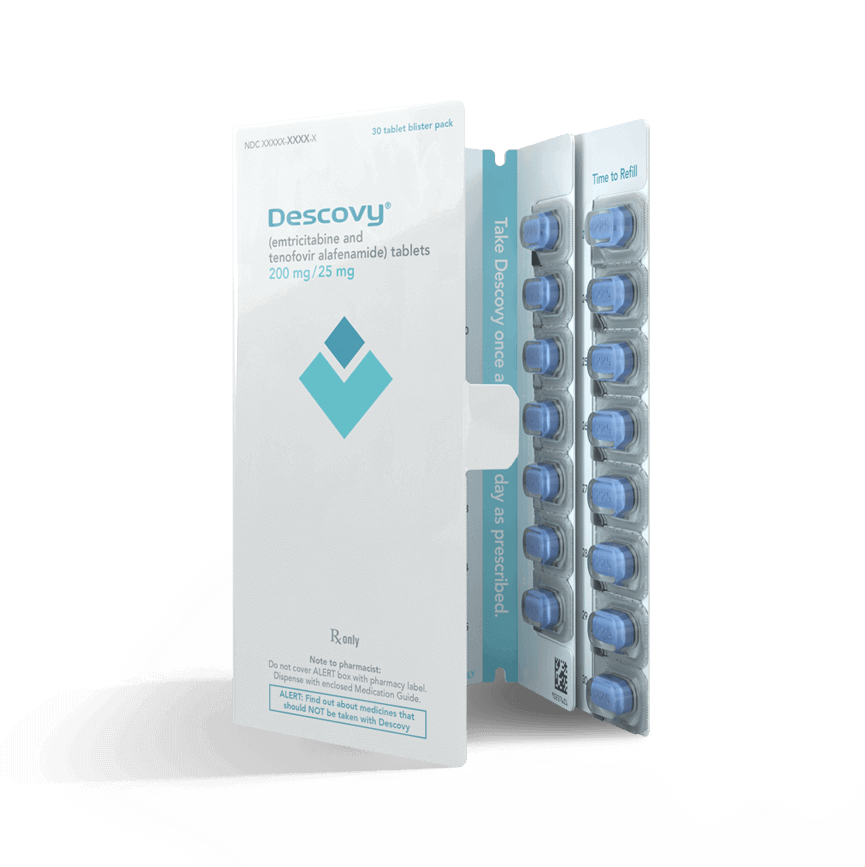 Pills shown are not actual size.
The convenient packaging of the DESCOVY DayTracker pack fits into your patients' daily lives.