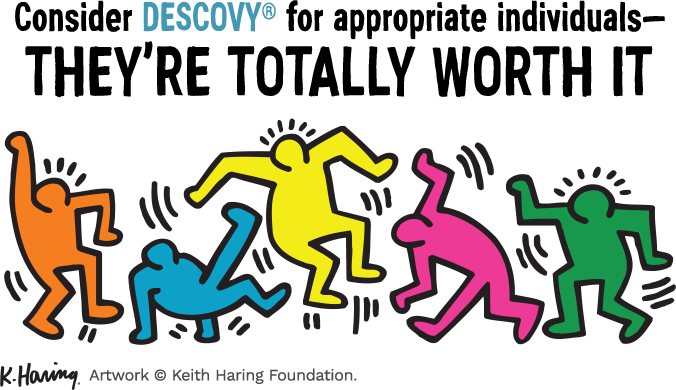 The overall

#1 prescribed PrEP medication

by HIV specialists
Source: IQVIA LAAD Weekly, 04/10/2020 through 04/15/2022.*
Long-term results over 96 weeks.1,2 Data from a randomized, active-controlled, double-blind study of HIV-seronegative MSM and TGW using once-daily DESCOVY FOR PrEP® (n=2694) vs FTC/TDF (n=2693).
Noninferior HIV incidence rate. At primary analysis†: 0.16/100 PY vs 0.34/100 PY; at ≥96 weeks: 0.16/100 PY vs 0.30/100 PY. 99.7% vs 99.4% of participants remained HIV negative at both time points. †When 100% of participants reached Week 48 and ≥50% reached Week 96.
Safety profile through 96 weeks: Adverse reactions (all grades) reported in ≥2% of participants were similar in both study arms, with few discontinuations due to adverse events (1% vs 2%).
Less impact on eGFR and BMD through 96 weeks. The long-term clinical significance of these changes is not known.